Style Guide: Ways To Dress Up Your Looks
If you live by the "look good, feel good" motto, every piece of your outfit definitely plays a key part in putting together the overall look. More importantly, the right choice of accessories should never be downplayed, as a carefully selected pair of dainty earrings or a bold, chunky necklace can instantly help you look your best.
Especially in Singapore, our #OOTD choices are inevitably limited to summer wear, but fret not-well-chosen accessories are the best hacks to alter your vibe and give it an unique twist.
It's time to ditch the usual pair of hoops or minimalist ring and grab some #beautyinspo from our recommended list of distinctive accessories from Mandarin Gallery and Downtown Gallery. With this guide, you'll have a handy dandy go-to that complements your personal fashion style.

Find Your Local Unique Pick at Excluniqueeee
Seeking un, casual and trendy pieces perfect for weekend hangouts and brunch dates? Excluniqueeee is the ideal accessories haven where you will be spoilt for choice. Reflecting the mantra "You Only Live Once", Excluniqueeee offers distinctive earrings, necklaces and bracelets that are exclusively from Singapore. Jazz up your weekend look with these one-of-a-kind items and don't forget – you will also be supporting local designers, artists and crafters!
Excluniqueeee is located at #03-21, Mandarin Gallery

For Personal, Handcrafted Pieces From BOLD&CRAFT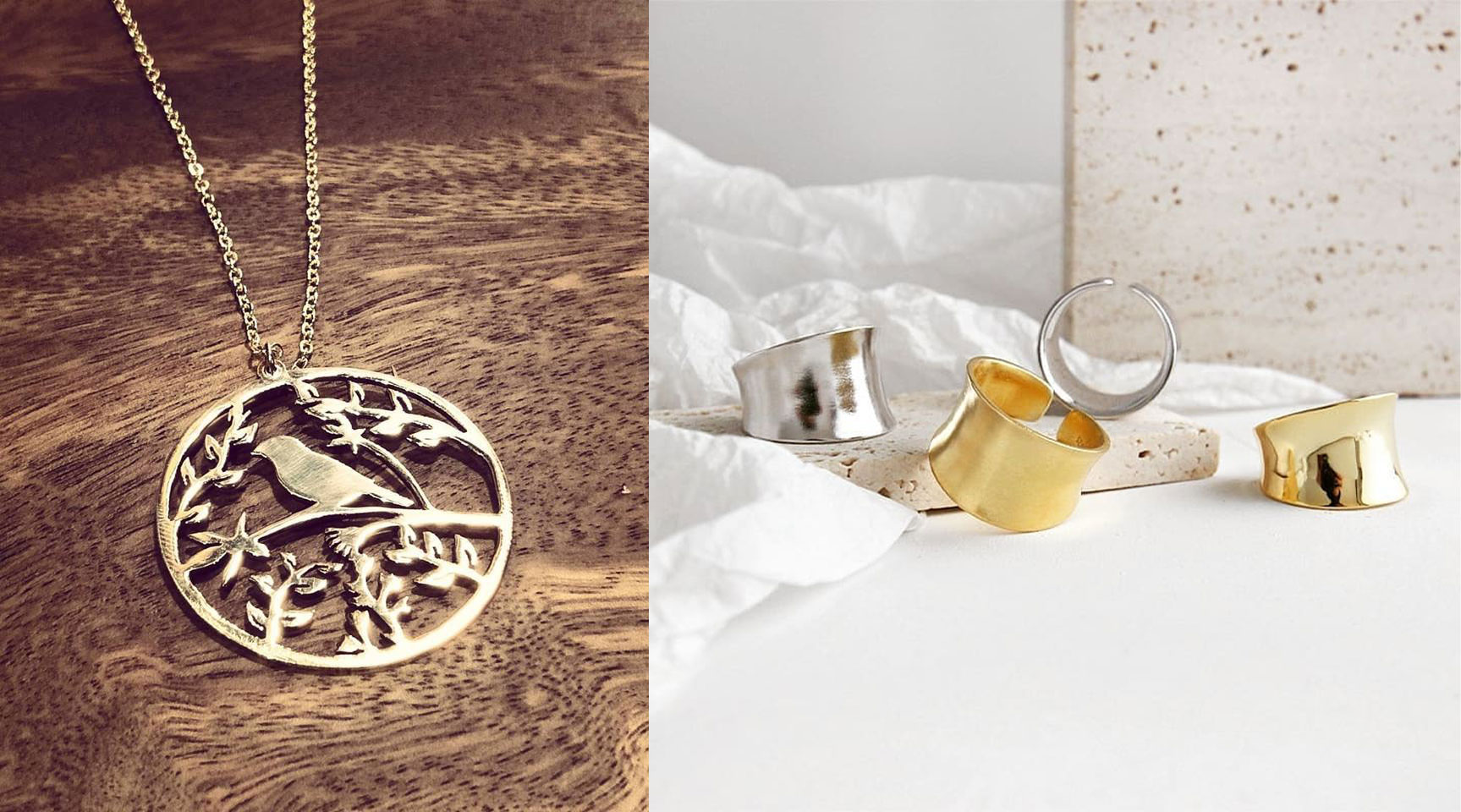 Featuring individually handcrafted artisan jewellries and accessories inspired by geometric, urban and contemporary designs, Bold & Craft showcases a collection of exlclusive brands that take your outfits to levels where no one can. Pair the Hansel & Smith Chirping Bird Necklace with a dark and loose top, or stack the Amebelle & Co Artisan Sterling Silver Rings when you slip on loud, vibrant dresses.
Bold & Craft is located at #01-42, Downtown Gallery

For Your Special Occasion Brought to You By Choo Yilin Jewellery
Switching over to classier, more elegant looks for formal events or special nights out, deck on luxury pieces from award winning label Choo Yilin Jewellery, specialising in jade embellished with precious metals and gemstones. If you used to associate jade with being 'old-fashioned', Choo Yilin's modern and chic pieces will alter your entire perception. Elevate your outfit with their Hydrangea Jade Bead Ring, handcrafted by the hands of a master artisan.
Choo Yilin Jewellery is located at #02-23, Mandarin Gallery

Jacob & Co. & Watch Gallery Offer the Last Fine Touch for Gentlemen
We haven't forgotten about the gentlemen, who may think that there aren't many ways to stand out at business meetings or networking events. However, with the artistry and craftsmanship that go into a top-notch watch, you will unknowingly leave a lasting impression. Originated in New York, Jacob & Co.'s ingenious gents collections challenge the limits of traditional swiss watchmaking with elegant, versatile and trendy designs that would suit any fine gentleman. On the other hand, luxury pre-owend timepieces specialist Watch Gallery will leave you awed by the number of designs to select from.
Jacob & Co. is located at #03-27 and Watch Gallery is located at #03-24, Mandarin Gallery

Essential Extra for the Ultimate Personalisation
Small, dainty items aren't always overlooked and can in fact help you express yourself without words. From wooden brooches galore made in Seoul to handcrafted statement necklaces from Paris, Essential Extra gives you a little oomph that speaks to your own creative style. If you're also into juxtaposition and unconventional symmetry in asymmetry, check out ADE.G's latest collection at Essential Extra – limited quantity per design!
Essential Extra is located at #01-40, Downtown Gallery