Take A Trip Down Memory Lane With Choo Yilin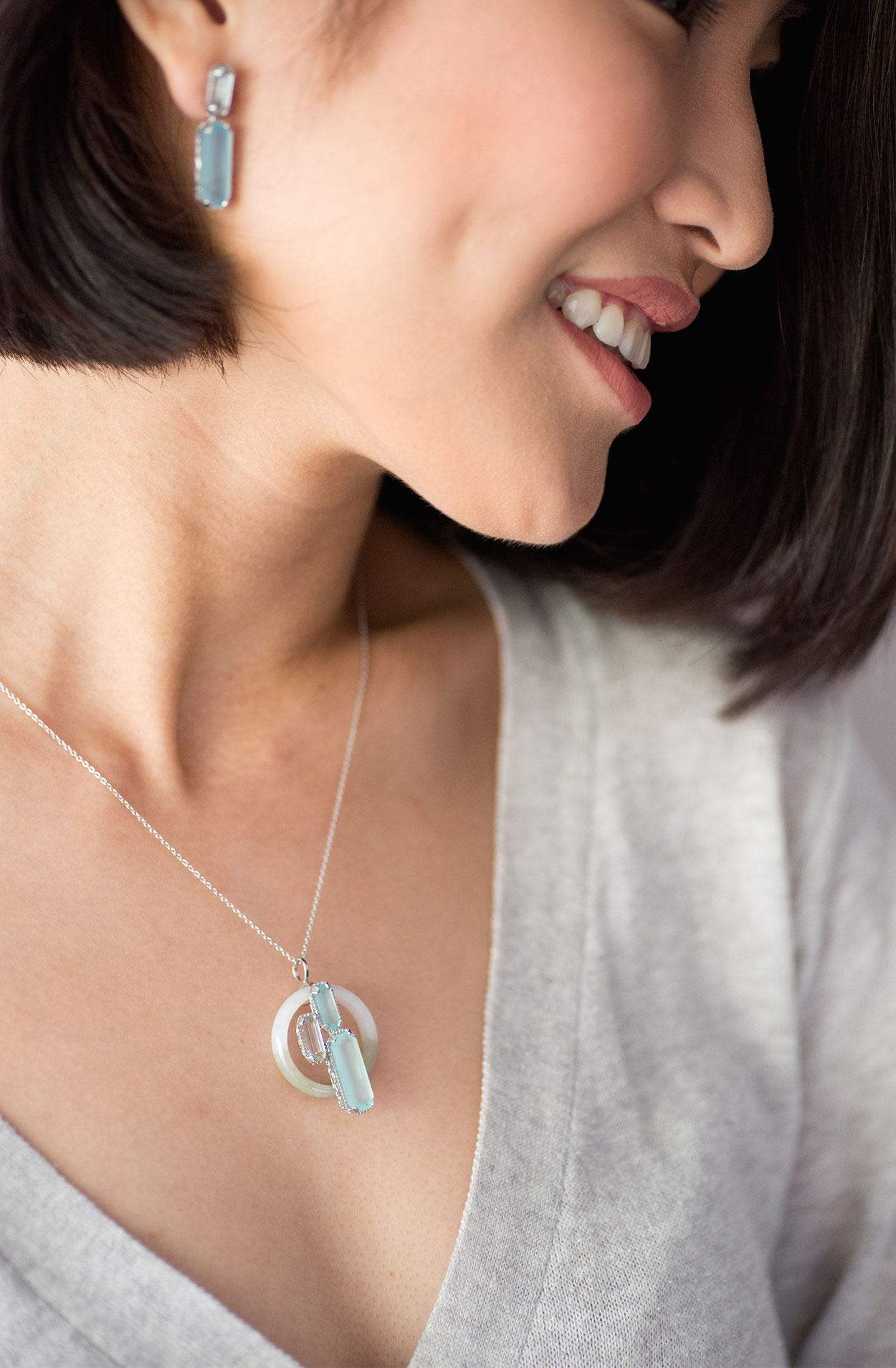 This Summer, Choo Yilin has revived their iconic Shophouse collection, with Jade, which is a stark contrast to the quintessential Choo Yilin collections that feature floral artistry and lavish milgrain detail.
Inspired by the long silhouettes of a traditional Peranakan shophouse's archetypal windows and doors comes the latest Choo Yilin Shophouse Jade Collection, an embodiment of structured shapes and clean lines. Equal parts tres chic and wonderfully charming, the sophisticated collection will also feature crowd-favourite gemstones in varying hues that span the range of Sky Blue Topaz, Amethyst, Smoky Quartz and Lemon Quartz!
Flip through our favourites from the collection and start your wish list now. The Shophouse Jade Collection by Choo Yilin, which consists of the Shophouse Lumiere Ring, Shophouse Gemstone Earrings, and Shophouse Jade Necklace are now available at Mandarin Gallery, with price points ranging from S$385 to $788.
Visit Choo Yilin (#02-23) at Mandarin Gallery.