The Woman Behind K.BLU:
Lyn Rosmarin
Governed by an Asian design philosophy, K.BLU is a local brand that offers fashionable, high-quality swimwear made to complement and better fit petite Asian frames. We sat down with the talented and endearing Lyn Rosmarin, Founder and Creative Director of K.BLU, to find out more about her inspirations behind the brand, as well as a peak into what's in store for K.BLU.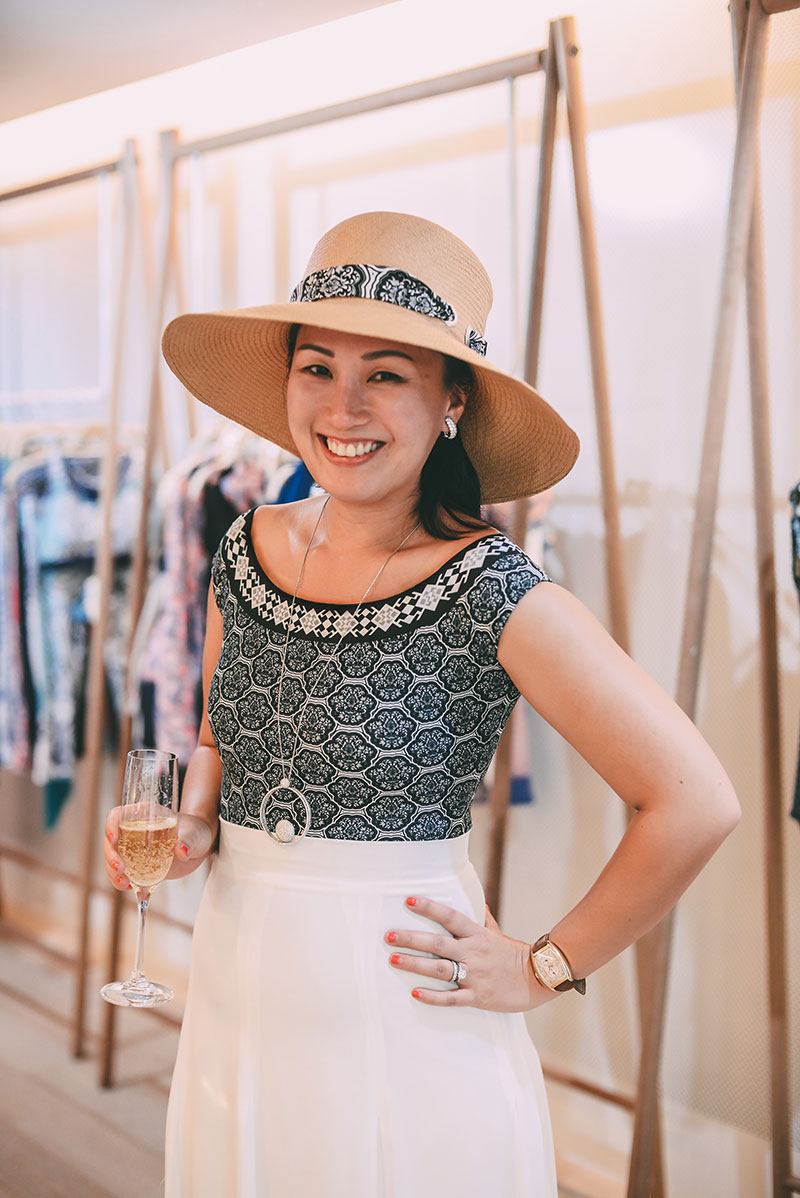 Who is the KBLU woman and what does she embody?
The K.BLU woman is independent and inspiring, able to find happiness and success on their own, without relying on or needing validation from society. Someone who is confident and dares to flaunt it to the world.
What are some of K.BLU's signature and most popular designs?
K.BLU uses a turtle in the logo, which represents longevity, elegance and wisdom, plus it is a fun way to apply it on all our swimwear and collaterals. Our one-piece swimsuits are very much sought after as we have many ladies who prefer that because the fitting suits their body types really well. I think people really like the idea of a lifestyle brand with an Asian philosophy.
Tell us more about K.BLU's concept and where do you get your inspirations from?
When I created the label, I thought of my passion for the ocean. K of K.BLU is derived from my daughter's name, Kenzi, and Blu came from my favourite movie Le Grand Bleu, which taught me a lot about passion, courage, perseverance and determination. The same goes for my swimwear collections. Favola Nautica, my latest collection, is inspired by my love for sailing, represented by the exquisite nautical prints of intertwined sailing ropes.
Tell us how you founded the brand and what made you want to start a swimwear line?
When I was sailing, I used to find myself getting so frustrated over swimwear because I couldn't find any that fit me. They were either too sporty or too revealing for my taste. The brands that were available at that time were also the ones from the States, Europe or Australia and they just don't have an Asian fitting. So I thought of a solution, to make my own swimwear label that is aesthetically Asian-centric.
Besides swimwear, is Activewear a direction that K.BLU is moving towards?
We have always been in the line of active living. Our Activewear range is suitable from sea to shore and recently we came out with a ready-to-wear range which consists of dresses and outerwear. Some of the more popular activewear include our yoga pants and sports bras because they are made using the same quality of fabric as the swimwear. We will also have a wider collection coming out soon, so stay tuned!
What's in the pipeline and what exciting things can we expect from K.BLU?
We are expanding our range of product offerings as we explore the lifestyle sector as a brand. Next year, we hope to collaborate on menswear, but firstly we are working on another project to expand to living homeware products with our prints appliqué.
*K.BLU is located at #02-14 in Mandarin Gallery, check out their newest collection now!