The Beginning of Modern Air Travel
Man has been on the move since the beginning of time – whether it is traveling by land, sea or air – but have you ever wondered about what they bring along? Here, we look at the traveler's best friend, the suitcase, and how it has evolved to become harder, better, and stronger.

A forerunner in the field of premium-class luggage, RIMOWA was one of the first to produce the lightweight metal suitcase with grooves. The parallel-grooved aluminium structure eventually became the characteristic design that makes all RIMOWA products distinctive and unique to this day.

To celebrate the brand's rich heritage since it was founded in 1898, RIMOWA will be showcasing several rare and authentic suitcases at Mandarin Gallery with some of the designs preceding the signature grooves incorporated in the 1950s.
RIMOWA heritage fibre suitcase, prior to introduction of aluminium suitcases
Design of RIMOWA iconic aluminium suitcases with grooves remain largely unchanged for decades
Check out the display of these rare heritage suitcases exclusive to the RIMOWA store at Mandarin Gallery only. Get on board and swing by the newly-relocated RIMOWA store at Mandarin Gallery as well! Spanning 2,900 square feet, the spacious boutique is not only the first RIMOWA duplex in Singapore, but also the first RIMOWA store to have a permanent animated window display at the second level.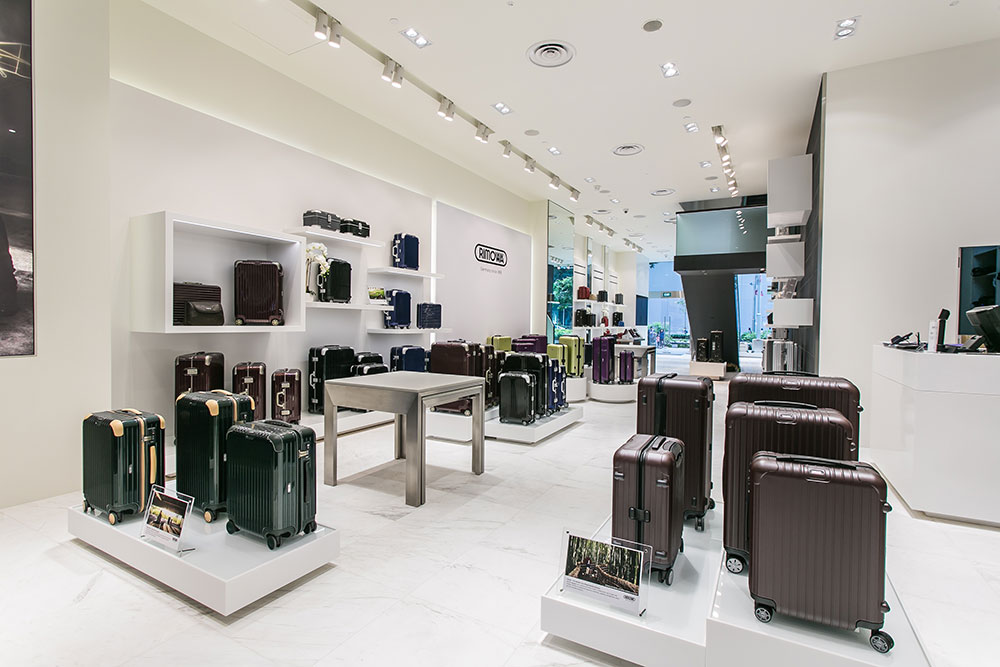 Featured stores:

RIMOWA, #01-11
Leica, #01-18
Bratpack Limited, #02-04