The Ballet & Music Company Strikes Its First Chord At Mandarin Gallery
Enter the world of barre, plié, piano and music with The Ballet & Music Company, who recently opened its doors at Mandarin Gallery. At The Ballet & Music Company, it is more than just performing arts as they aim to foster and cultivate the talents of children through ballet and music.
This month, we spoke with Li Koon from The Ballet & Music Company, who shared with us on what inspires her passion for the performing arts.
Tell us more about your first encounter with performing arts. How did you get into it?
I was only 20 years-old when I started going for concerts at various venues around Singapore. One of the concerts, which I still remember fondly today was the Phantom of the Opera, composed by Andrew Lloyd Webber. It was simply so beautifully sung and orchestrated.
Eventually, I joined the church choir and learned how to sing. It was my love for singing and music that inspired me to further develop my appreciation for other forms of performing arts.
What inspired you to start The Ballet & Music Company?
I was inspired by my close friends, including my former music teacher who sparked my passion for the performing arts. Back in 2007, there weren't many music and ballet schools around, which was when I found my calling as I've always wanted to open my own music school since I was 21 years-old. Here at Ballet & Music Company, we want to make the performing arts more accessible to the public and hence we have made sure to price our programmes more competitively.
What genre of ballet and music are you a fan of and why?
I enjoy watching solo ballet presentation as it is or as an ensemble. I am always captivated when I see them dance so gracefully.
One of my all-time favourite ballet numbers is The Nutcracker Suite and also other types of operas from that period such as Don Giovanni simply because I'm drawn to the renaissance costumes donned by the performers.
The genre of music I enjoy listening to most are concertos, especially those from Rachmaninoff and Chopin, as well as Brahms' piano works. Baroque repertoires composed by Bach and Handel are also amongst my many personal favourites.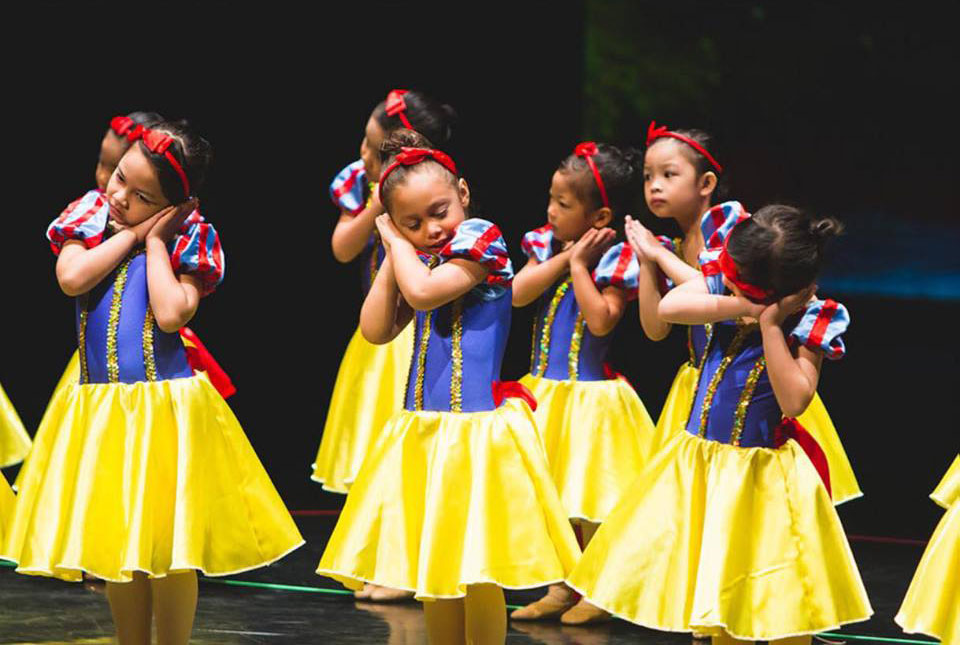 What are some of the benefits of introducing performing arts to the children's curriculum?
Performing arts is a life-long skill that helps cultivate children's ability to focus, speed read, and teaches them to appreciate and enjoy the performing arts.
What is the most popular class at The Ballet and Music Company?
The most popular class at The Ballet and Music Company is none other than ballet! Our students are grouped according to age groups and typically consist of more girls than boys.
Are there classes for adults? Are they common?
We haven't forgotten the adults! We have piano classes for adults and they will eventually get to perform at our music school concert. Last year, our music school concert was held at the concert hall at Nanyang Academy of Fine Arts.
What're some of the classes that students and parents can expect at the new Mandarin Gallery outlet?
Mandarin Gallery is going to be our special outlet, where we will be establishing our Arts Experimental Hub to explore new ways of promoting the arts through creative and meaningful methods while maintaining its quality.
The Ballet & Music Company will also embark on various type of educational yet fun learning sessions for groups – ranging from dance lessons in various genres such as street jazz, hip-hop and ballroom, as well as ukulele, guitar and violin lessons.
Our foundation music programmes are also available for children aged 4 to 6 years-old, which will introduce them to world of Kodaly and Carl Orff. Our aim is to make learning music fun through innovative teaching methods.
We also hope to develop lifelong learning and love of the arts in all of our students.