Sun's Out, Shades Out
Coloured sunglasses of all kinds have been enjoying a revival, so what better way to see the world through rose-tinted – or any other hue, really – glasses this summer? But wait! Mastering this sexy, sleazy-chic sunglasses trend isn't as simple as it seems, so here's a cheat sheet to picking the right frames.
First things first: understand is your face shape.
If your face is as wide as it is long, you have a round face. If you sport a strong jawline and a broad forehead, you have a square face. You have an oval-shaped face if your chin is slightly narrower than your forehead, and your face is long and thin. Lastly, if your forehead is significantly wider than your chin, you have a heart-shaped face.
If you find any of these instructions confusing, ask! Anyone who works at an eyewear store should be trained to identify your face shape for you.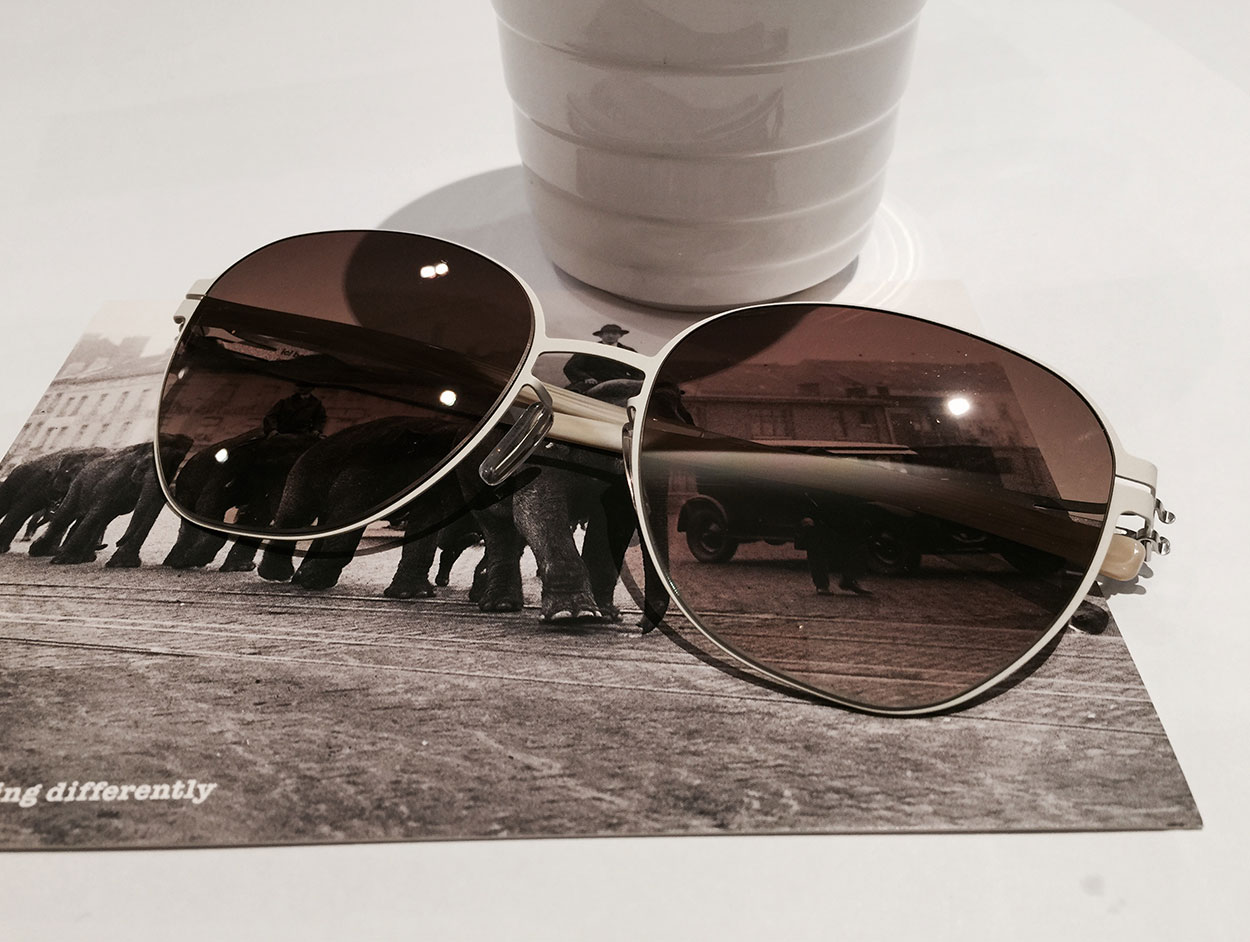 ROUND FACE – Wayfarers or Square Frames
If you have a round face, avoid circular frames. They will only make your face look more round, and we wouldn't want that, would we? Go for the wayfarers or the square frames as these will add definition to your face and balance out the roundness.
SQUARE FACE – Round Frames
Opposites really do attract! Go for the round frames to soften the angles of your face. But don't go overboard, make sure they suit the proportions of your face. As a rule of thumb, the larger your face is, the larger your frames should be.
HEART-SHAPED FACE – Aviators
Here, we have the rule breakers. If you have a heart-shaped face, what you want to do is mimic your face shape. As aviators are broader at the top, and narrow at the bottom, they complement your face.
OVAL-SHAPED FACE – Whatever your heart desires
What was that Taylor Swift said? "If you are in love, you're the lucky ones"? Well, you know who else is lucky? People who have oval-shaped faces! These are the people who can pull off any frame. The only rule you need to follow: don't choose frames that are wider than your face.
Bet you never knew there was so much science behind just choosing a frame for your face. Head down to V'zion Galleria (#03-22) at Mandarin Gallery to identify your face shape, and then choose a pair of sunglasses to light up your day – and Instagram feed.