Step Into Spring: What Women Want,
Beyond The Vines, K.BLU and et-i-kit!
Ruffles, kitten heels, uneven hem dresses and mini bags popped up on the Spring fashion runways, and the trends are now making their way into our stores. Here, a selection of our favourite looks from our favourite boutiques at Mandarin Gallery, guaranteed to make you rethink your stance if you have tried to stay away from ruffles in the past.
1. What Women Want (#02-28)
Consider pulling off a chic-casual look with Finders Keeps Better Day Ruffle Top from What Women Want when you pair it with a pair of denim shorts. A simple elastic off shoulder top that has a comfortable and floaty fit.
2. Beyond The Vines (#02-21)
Or you can choose to put on the Side Pleat Dress from Beyond The Vines, an ideal outfit for both work and play. It is also made of technical scuba fabric and pleated on each side to give you a gentle detail and A-line shape.
3. K.BLU Swim (#02-14)
Eager to hit the beach? Go for a bright and bold look in K.BLU's Ruffled Two Piece Top and Ruffled Two Piece with Basic Bottom from the recently launched Mulan Collections. The best part about the swimwear is definitely the 2-way stretch material crafted from the latest knitting technology. It also comes with UPF 50+ UV protection to keep your skin safe and healthy.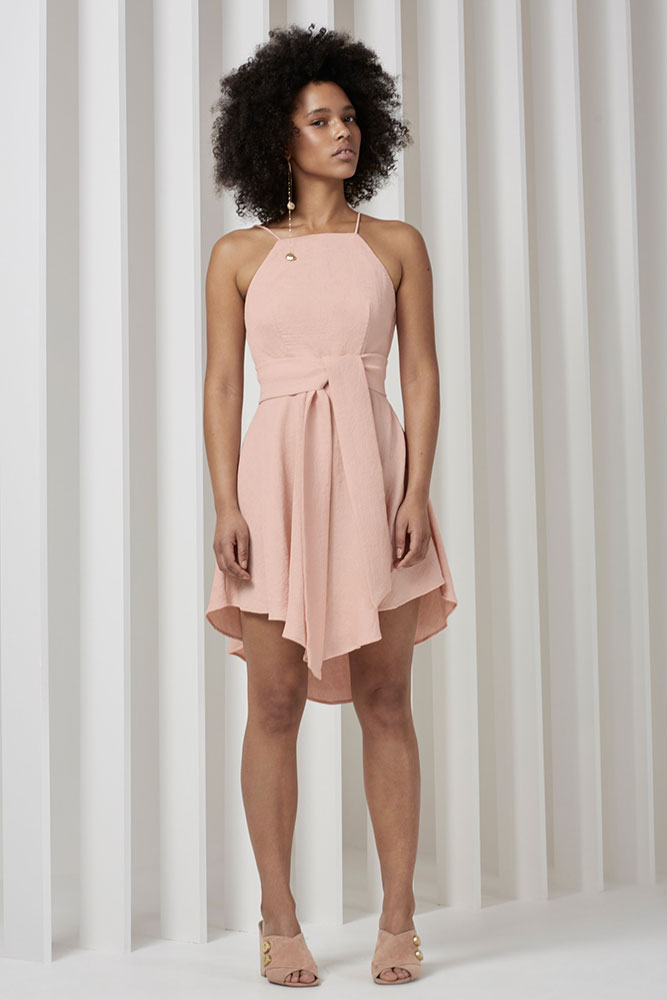 4. et-i-kit (#03-14)
Having a date night? Wear Do It Right Dress (Blush) from et-i-kit, in a pleasant pink hue that resembles Pale Dogwood, one of the hottest shades for Spring declared by Pantone. What are you waiting for? Hurry, charm your date in the blush peach dress for a romantic feminine look!