One Stop Shop: Beauty
No two beauty regimes are alike, but whether it's your regular 'do or a brand new look, you don't have to worry about how it'll turn out in the safe hands of the beauty professionals at Mandarin Gallery. We have rounded up a list of the best hair and beauty services for all your beauty needs.
1. Leekaja Beauty Salon
With over 150 outlets in South Korea alone, this popular Korean beauty chain recently opened its first flagship in Singapore at Mandarin Gallery. This place comes highly recommended and it's easy to see why: the sleek and chic space gives you a sense of peace the moment you step into the salon, a full suite of hair and beauty services will leave you spoilt for choice, and who can forget the small luxury of sipping on some café-esque refreshments while you indulge in a full-day of pampering?
What we recommend: The LKJ Signature
Using organic ingredients like aloe vera, vitamins and collagen, this treatment will moisturise and nourish your bleached and damaged hair without resorting to chemical treatments. The end result is soft and luscious hair, which will last up to 3 months.

2. Strip & Browhaus
If you are in a hairy situation, Strip and Browhaus is your go-to to take care of all your grooming needs. With tongue-in-cheek mantras splashed across the walls and friendly pros who see to your comfort, even the "scariest" treatments will feel like a breeze.
What we recommend: Brow Construction
A pair of well-shaped brows can instantly add that extra definition to your face and accentuate the effect of the eyes. Starting from only $17 for a classic threading, let their expert beauticians transform your face for that beauty close-up!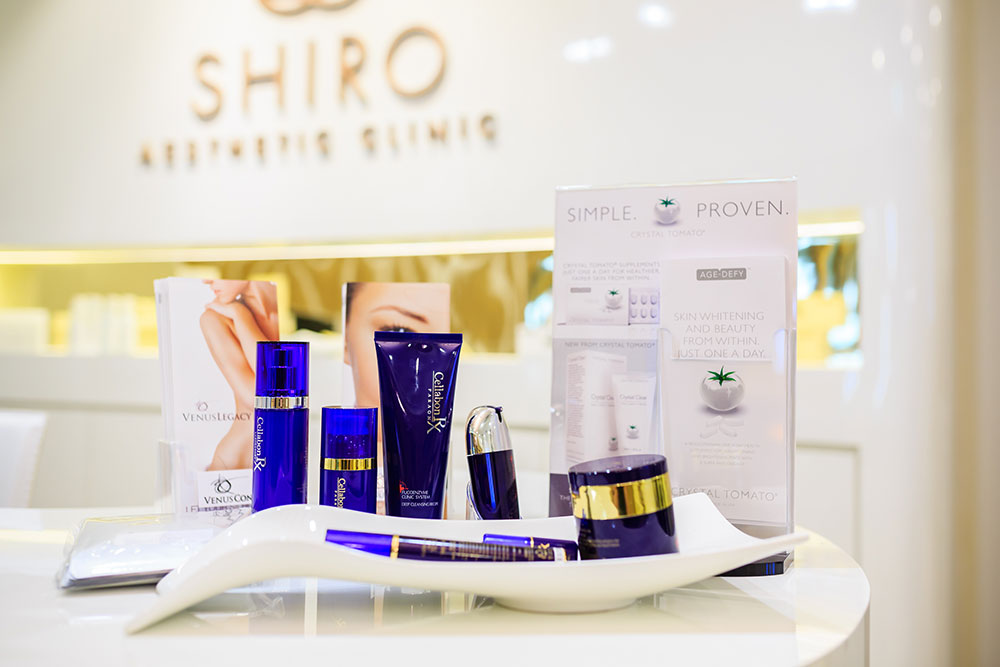 3. Shiro Aesthetic Clinic
Spearheaded by Dr Zhang Yijun, Shiro Aesthetic Clinic is a one-stop haven catering to the aesthetic needs of urban men and women. Shiro, which means "white" in Japanese, is a reflection of purity, sophistication, brilliance and endless possibilities – both in its interiors as well as the bespoke aesthetic care the premium clinic delivers.
What we recommend: Air Jet Technology from Korea
This needle-free treatment uses a smart new technology, MyJET, to do some well-timed damage control for your skin. Air is pressurized at unique velocities, and the micro droplets that form is then infused into skin, rejuvenating the complexion.
4. L'Espace Santé
Your ultimate pampering journey begins at L'Espace Santé at Mandarin Gallery. Relax and rejuvenate in the comfort of their chic contemporary French interiors and enjoy a complete array of innovative Sothys treatments and premium home care range for the face, body and bust.
What we recommend: Essential Facials
With a team of highly-skilled beauticians, every session starts with personalized skin counselling to understand the customer's skin conditions and concerns before recommending a suitable treatment. The essential facials range includes the Revitalising Facial, Purifying Facial (for acne-prone skin), Softening Facial (for dry skin), Clarte & Comfort (for fragile capillary skin) and Immuniscience Facial (for sensitive skin).