Kale Is The New Black: How to Wear
Pantone's Tastiest Spring Trend
While you were sleeping, kale has been quietly taking over the world for a while now. It's been mixed into your fresh fruit (and vegetable) smoothie, on the menu of your favourite salad shop, and now, enjoying a major moment on fashion runways.
The hearty vegetable was listed as one of the top ten colours for Spring by the experts at the Pantone Colour Institute, and we're now seeing the foodie colour trickle into stores and the streets. From comfy sweaters to spiffy sunnies, sleek envelope wallets to glossy ankle boots, we've rounded up some of our favourites for your seasonal dressing inspo.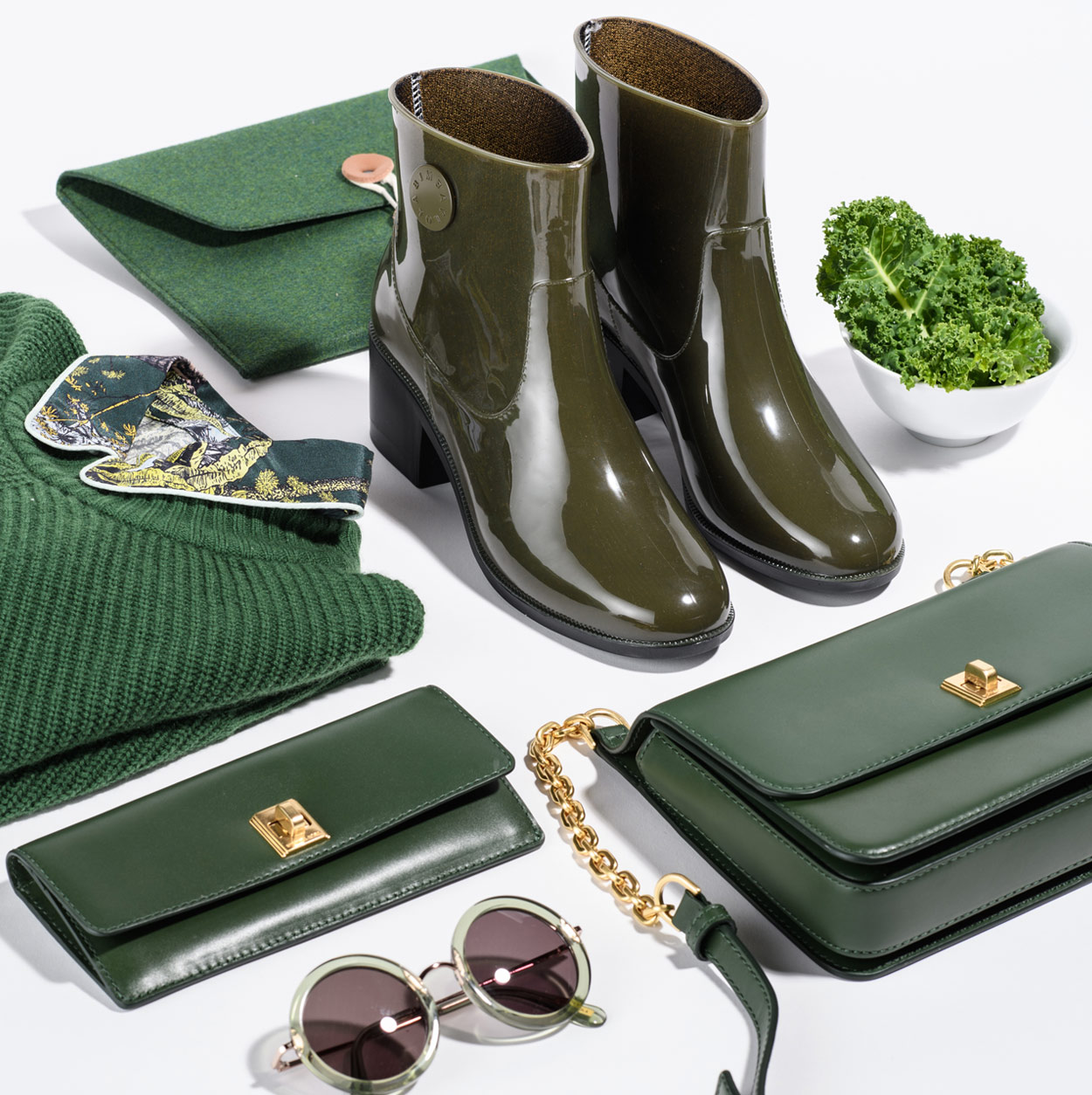 Featured items:
From Michael Kors (#01-12/13 / 02-13): Knit sweater and shirt with prints, Natalie Leather Wallet, Natalie Medium Leather Messenger,
sunglasses, and patent leather ankle boot

From Bratpack (#02-04): Felt envelope wallet / case