How to Eat: Noodles 101
Talk about the gastronomic scene in Singapore and it's usually centred around how amazingly diverse the cuisines we have are. From juicy, succulent chicken rice to rich, aromatic nasi lemak to thick ramen noodles served with pork broth, it's a foodie's paradise. Despite the vast array of culinary options, few are actually familiar with the differences in various cuisines – and the table manners to go about eating the particular dish.
This month, we make eating two tasty noodles – ramen and pho – easier to master, so you can get the most out of your favourite bowl of noodles.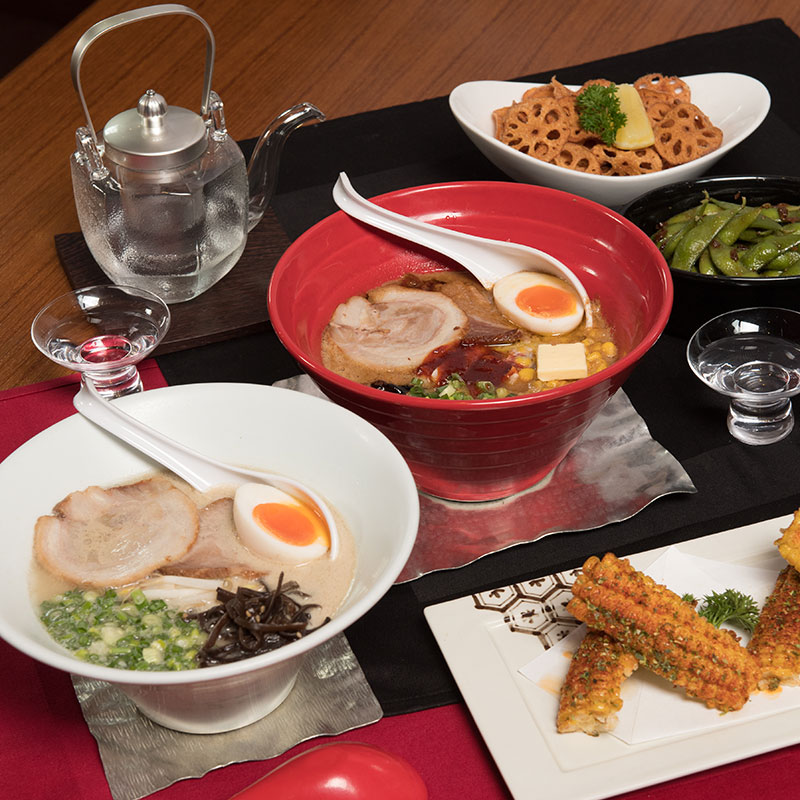 How to Eat Ramen Like a Pro
When it comes to eating ramen, the first mistake everyone makes is to whip out their phones to take photo of their ramen. That is all fine and dandy for your Instagram feed, but according to ramen experts, you are sacrificing the taste for the 'gram.
Once the bowl hits your table, the noodles start to break down, the broth cools, and the fats separate. Thus, it is best to just go to town on the noodles once they arrive.
Don't worry about it being too hot. Make an "O" with your mouth and start ladling the noodles in. Suck in air as your slurp your noodles. This will cool the noodles down enough to let your enjoy them while the rest of the bowl remains at the optimum temperature.
Now that you know the proper way to eat ramen, head on down to Ippudo Ramen (#04-02) at Mandarin Gallery to flex those tastebuds! Be sure to try out their signature Shiromaru Classic and also some of the outlet's exclusive dishes.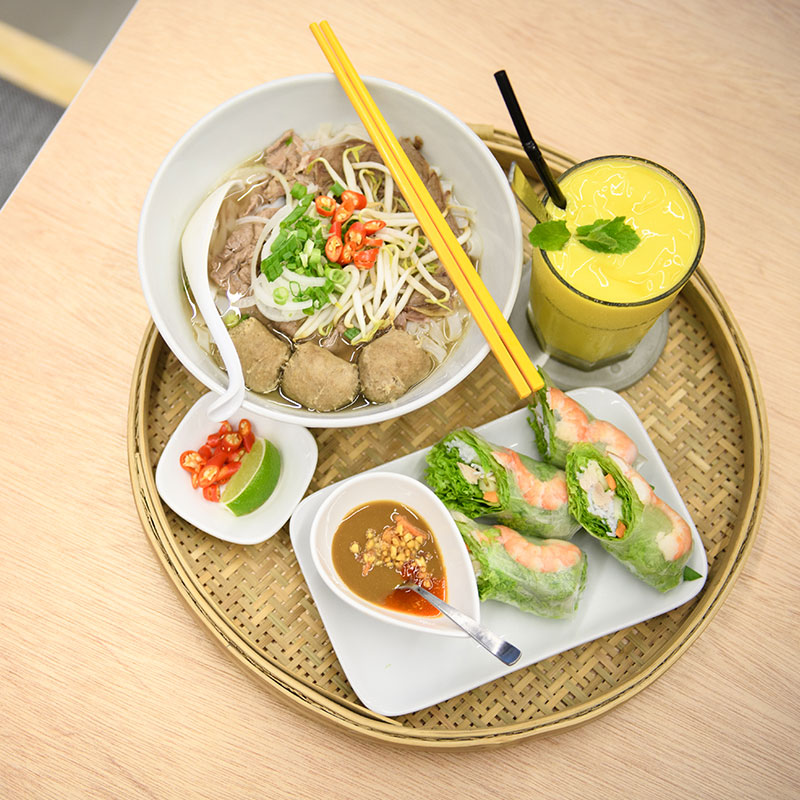 How to Eat Pho Like a Pro
One other noodle dish that has been taking Singapore by storm is the Vietnamese pho. However, a classic rookie mistake is to dump your hoisin or sriracha chilli into your broth. This is a big no-no! The broth is the star of the dish, and dousing it in sauce will only ruin it.
Don't be disappointed though, you can still have your sauce and eat it too. Grab a dish for your sauce and pour some sriracha onto half of the dish. The other half of the dish is for your hoisin, the sweet bean sauce. Instead of pouring the mixture into your noodles, dip your meat into the sauce. That way, you can savour the taste of the meat together with the sauces.
Try out your new pho-eating skills at Pho Stop (#02-28) at Downtown Gallery. This Vietnamese restaurant is known for their signature beef pho served with minced beef balls and ribeye slices! Make sure to also cool off with a scoop of their Vietnamese coffee ice-cream while you are there.