Hashida Sushi:
Bigger, Better, Finer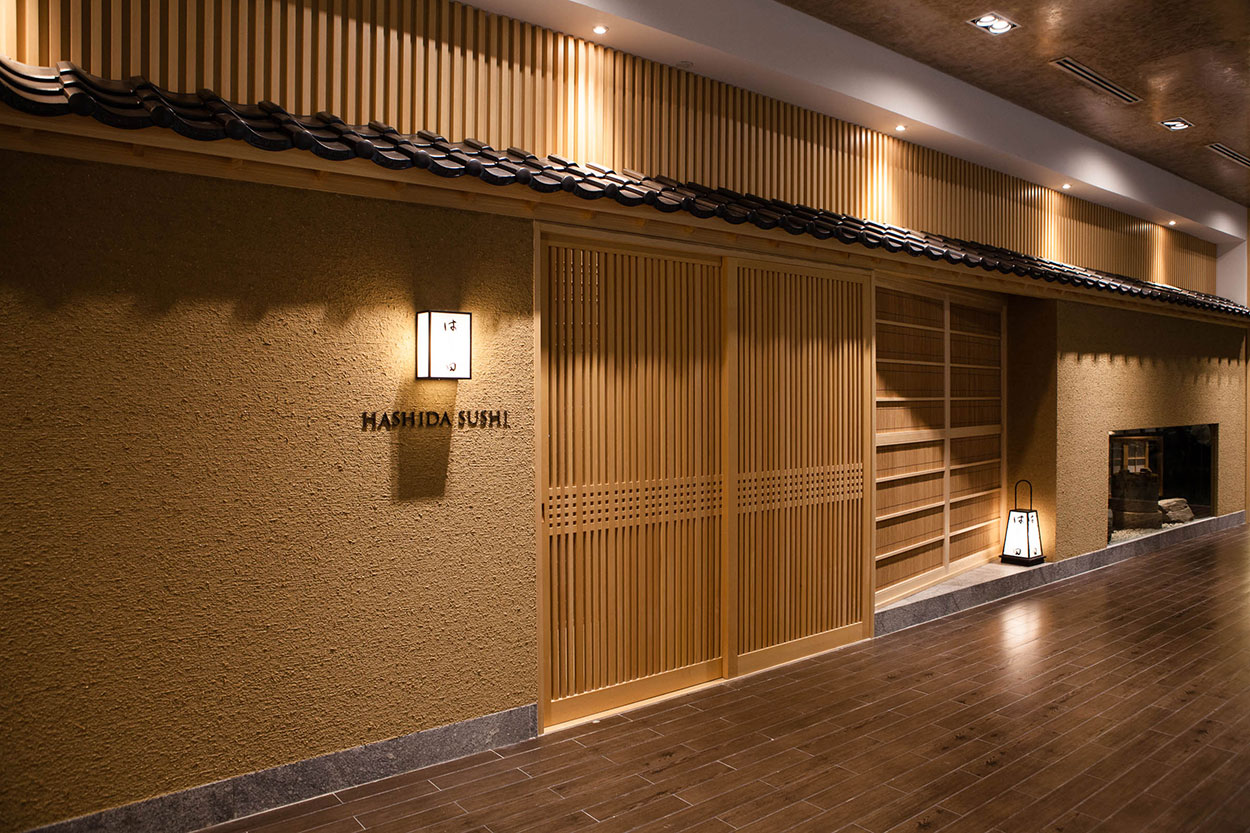 Hashida Sushi's new home at Mandarin Gallery (above)
Bigger
Hashida Sushi has reopened its doors to diners, after months of renovating and relocating to a larger space at #04-16. With the expansion, the Japanese restaurant now seats a larger capacity of diners – 35 guests, up from 26 – in this new space. New as well: two exclusive private rooms that seat up to 15 people, for diners to enjoy the ultimate omakase adventure together in a more intimate setting.
Better
The spectacular interior is the result of sushi chef-owner Kenjiro 'Hatch' Hashida's devotion to creating an authentic experience for visitors. Pay attention to the décor as you dine – items are carefully curated by the chef, along with one-of-a-kind glass and tableware, so diners are treated to a series of artfully plated authentic Japanese cuisines amidst enticingly opulent surrounds.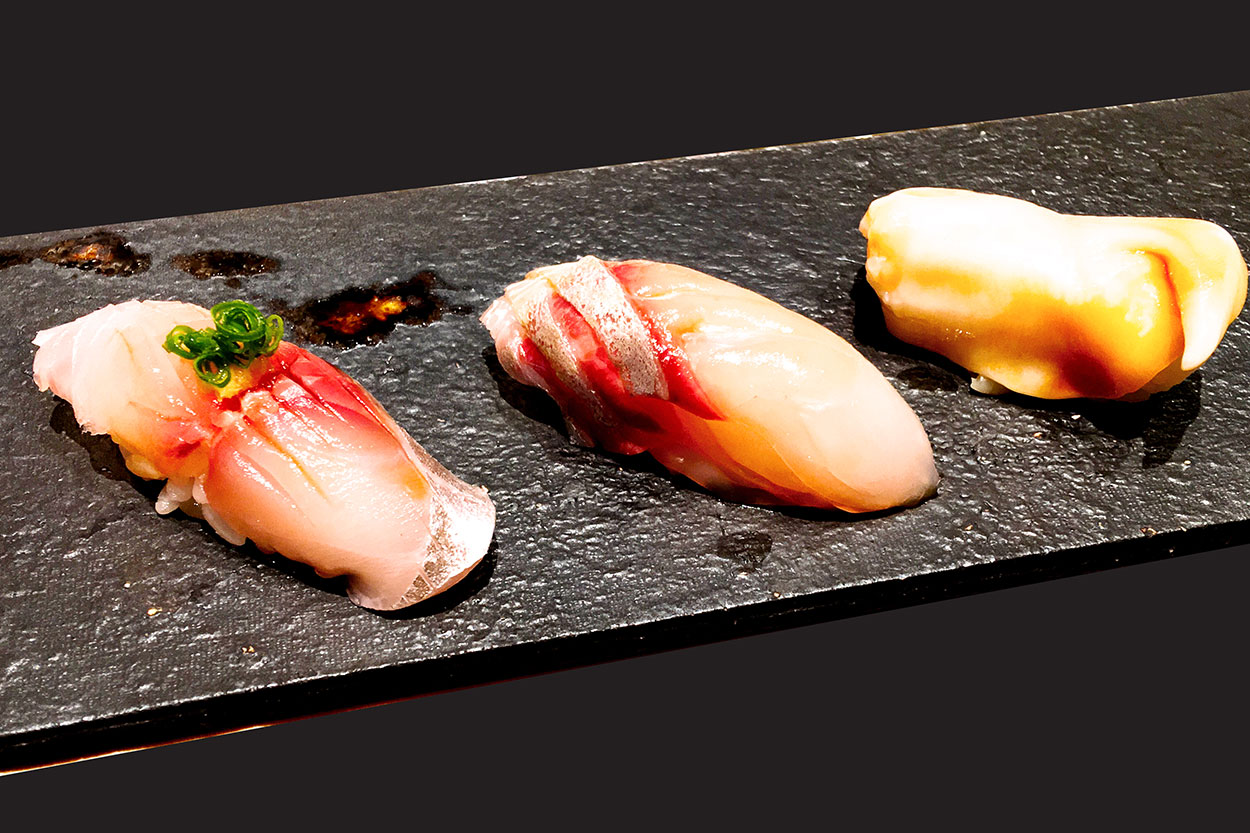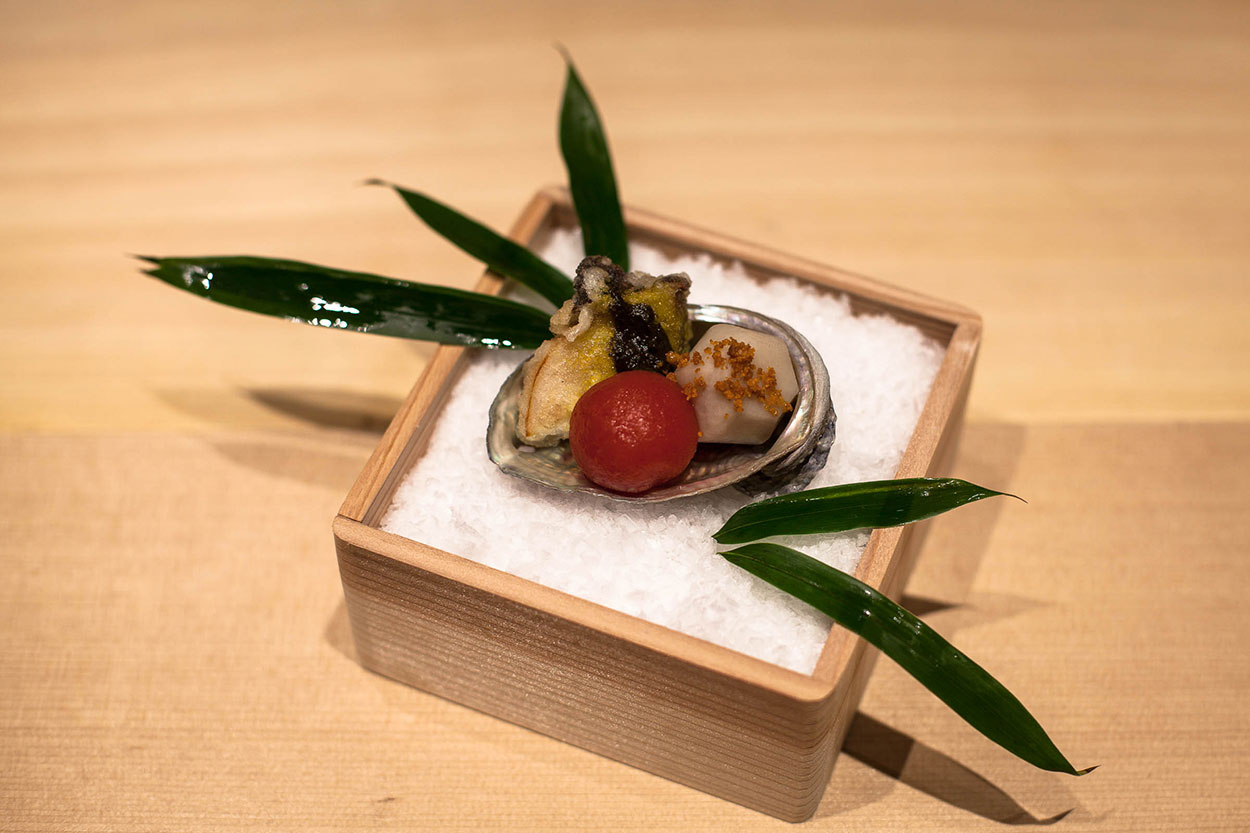 Food served on exquisite plates handpicked by Chef Hatch (above)
Finer
Guests can sit at the 'Chef's Table', the most coveted dining spot in the restaurant, where they can enjoy a full view of their dishes being constructed every step of the way. The restaurant's unique layout is designed to provide an interactive cultural journey for guests, where Hashida Sushi chefs tell their stories through their creations and conversations with diners. Every course at Hashida Sushi bears elements of novelty and surprise, and each ingredient and dish comes with its own unique cultural meaning and origins.
Diners have the opportunity to interact with the chef in this restaurant set-up (above)
Visit Hashida Sushi at #04-16!