Christmas Tipples To Get You In The Holiday Spirit
It's beginning to look a lot like Christmas, and that means presents, lots of food, sweets and most importantly, holiday booze. If you are on the lookout for a watering hole to hang with friends and loved ones this festive season or if you are looking for a Christmas cocktail recipe to serve at your party, we have just the right recommendations on how to make everyone merry!

Festive Mulled Wine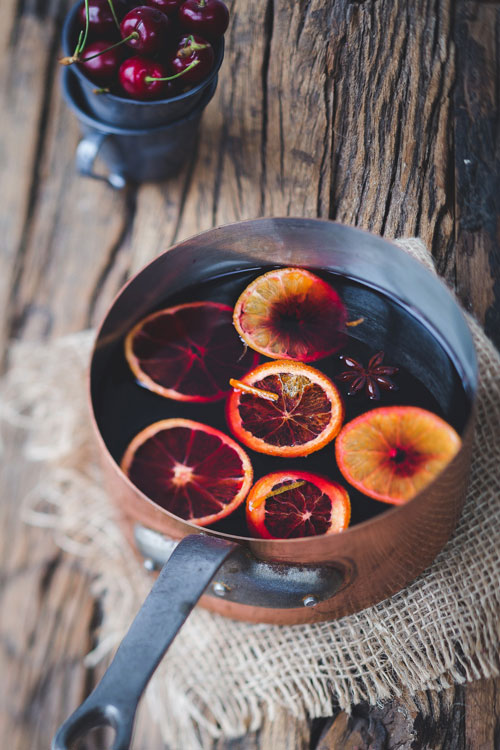 Making mulled wine couldn't be easier. Combine a bottle of red with some orange slices, spices, honey, and brandy; let it simmer in a saucepan over medium heat for 10 minutes and it's good to go! We highly recommend using dry varietals like Merlot, Malbec, or Cabernet Sauvignon, but as a matter of fact, any red wine that you like should work!

Ingredients (Serves 4-5):

1 bottle of red wine

1 orange (sliced)

6 whole cloves

3 cinnamon sticks

3 star anise

¼ cup of honey

¼ cup of brandy

Simply combine all ingredients and bring to a simmer over medium heat. Then reduce heat and simmer gently over low heat for 10 minutes. Serve warm and garnish with orange slices and cinnamon sticks to make it Insta-worthy!

Buy wine from The Providore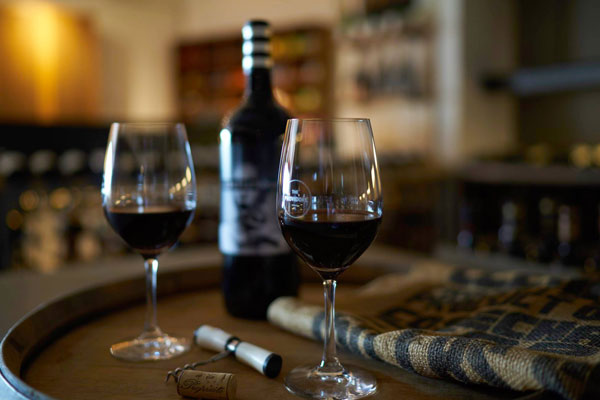 If you are looking for a place to buy your ingredients, head towards The Providore! They stock a wide selection of wines from the best wine regions in the world, including both prestigious vineyards and specialised boutique producers. Otherwise, you can also hang back and enjoy a glass or two there, paired with signature cheeses from The Providore.
The Providore is located at Downtown Gallery (#B1-07 to 17) and Mandarin Gallery (#02-05)

Cinnamon Maple Whisky Sour
Concocted by the folks from Cookie+Kate, this beverage is a crowd favourite and the perfect marriage between sweet and sour notes. Surprise your guests with this unique whisky sour recipe sweetened with maple syrup, which adds a whole new dimension to the classic cocktail. It will definitely be the talk of the "party"!

Ingredients (Serves 1):

3 tablespoons of whisky or bourbon of choice

2 tablespoons of lemon juice

2 to 4 teaspoons of maple syrup

Pinch of ground cinnamon

Combine all the ingredients into a cocktail shaker and mix well. Then pour fresh ice into a glass before pouring the mixture into the glass through a strainer.

Get top-notch whisky from The Whisky Distillery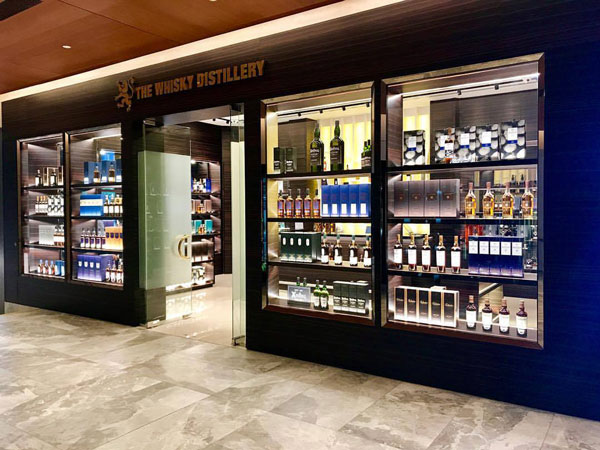 A home for whisky aficionados, The Whisky Distillery is the retail arm of The Whisky Trust Group with around 200 types of Rare Whisky. Growing to fill the demand in Singapore, The Whisky Distillery have meticulously sampled and sourced bottles from different distilleries across Scotland and Japan ensuring exclusivity in some of the bottles found in store.
The Whisky Distillery is located at Downtown Gallery (#01-11)

The Works from The Oaks Cellars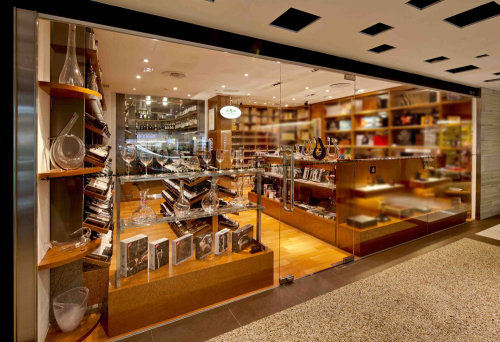 Step into a realm of fine wine and spirits at The Oaks Cellars. Sourced from several countries from all over the world, The Oaks Cellars offers a rich selection of wine, champagne, hard liquor and sake, each with a distinctive taste for the right mood. Drop by because there's definitely a perfect bottle with your name on it.
The Oaks Cellars is located at Mandarin Gallery (#03-12)

OUE Social Kitchen
More than just a space, OUE Social Kitchen is the perfect place to have a Christmas cookout with your friends and loved ones. And while you are there, try your hand at creating your own cocktails at the bar area – the friendly kitchen staff are always there to lend a hand or to share a few unique cocktail recipes to make merry.
OUE Social Kitchen is located at Downtown Gallery (#03-02/03)