Celebrating 7 Years of atomi
With all its clean lines and minimalistic aesthetic, we could all do with a little touch of Japanese design in our lives. One lifestyle curator with the magic answer to that is atomi, who breezed through their 7th anniversary last month. Established in 2009 at Mandarin Gallery, the lifestyle curator of all things Japanese aims to make everyday living more comfortable yet stylish with their beautiful selection of sophisticated luxury designs for the home.
In lieu of the holidays and celebration of its 7th anniversary, atomi has launched a special celebratory menu featuring 7 champagnes from Japan and other parts of the world. All champagnes are available for pre-order at atomi until 31st December 2016, while stocks lasts!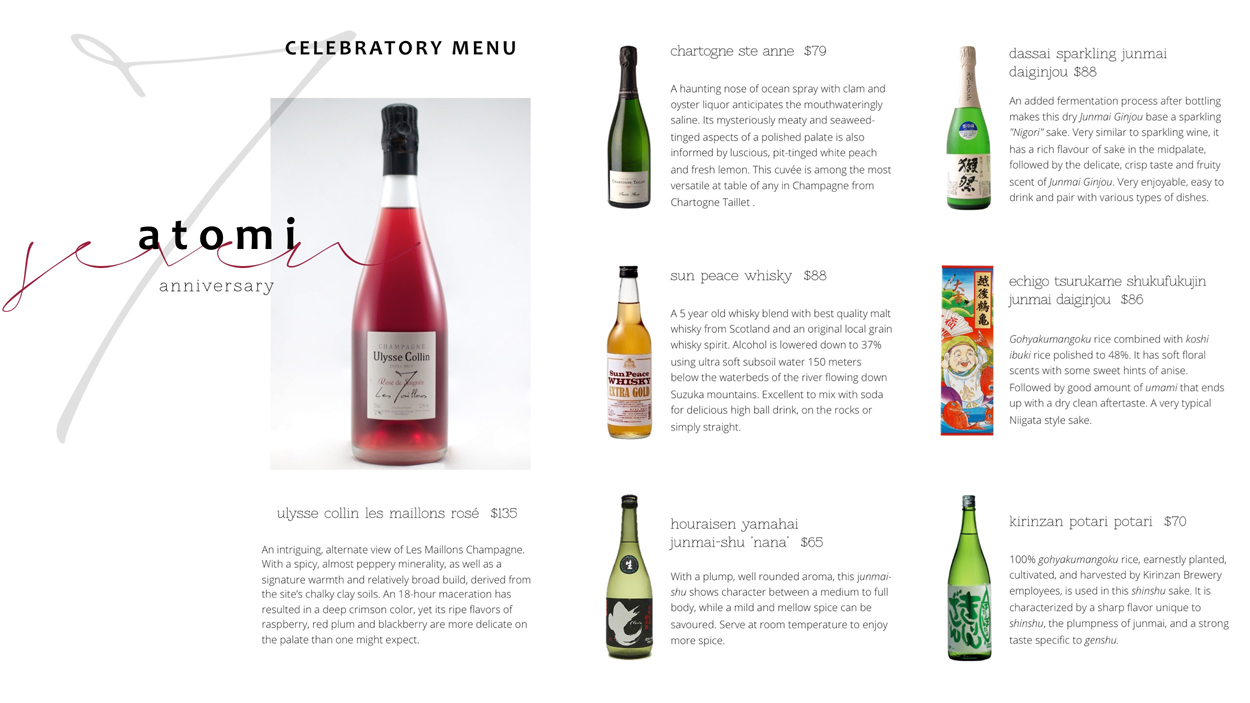 atomi is located at #04-26/27 in Mandarin Gallery.