Black On Black: How To look High-Street Chic With L'armoire
While stepping out in head-to-toe black can come across as being safe, there are ways to carry the colour without looking boring. Texture is one of the oldest tricks in the book to looking high-street chic when going all-black, along with some tips below on sprucing up your monochrome #OOTD with pieces from L'armoire.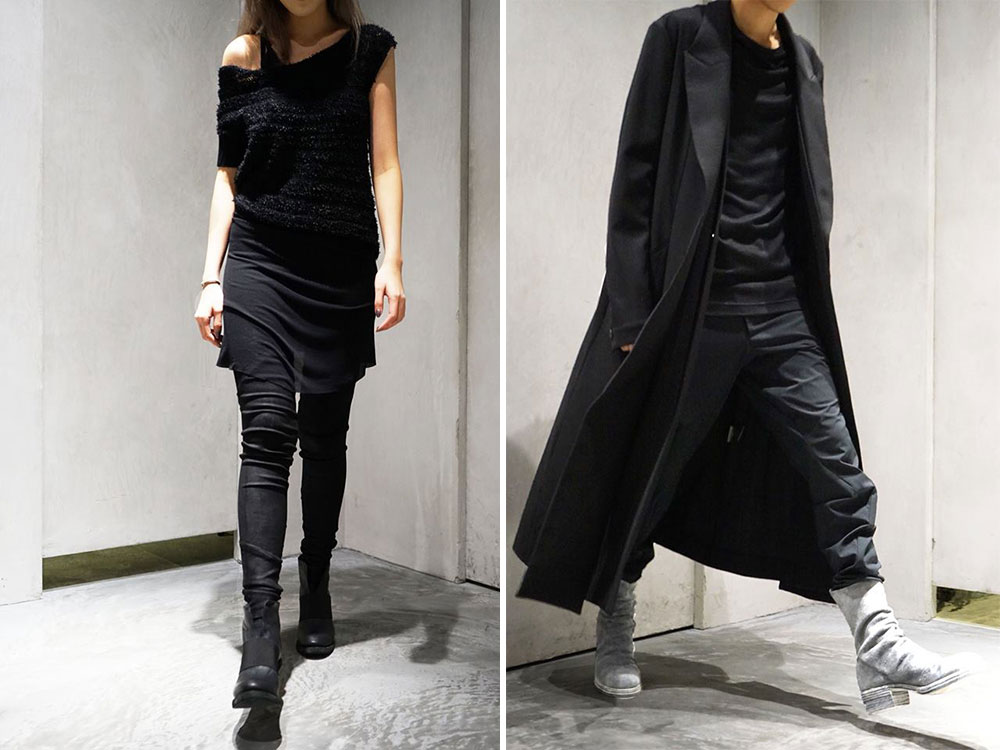 1. Pair with a different fit
If you're wearing something fitted like skinny jeans, be sure to balance the fitted layers with loose layers on the top. As an added bonus, this will also give a flattering slimming effect.

- On her: Alessandra Marchi Black Dress and Textured Knit Top,
Isabel Benenato Leather Leggings

- On him: JUNLI Coat and Black Tee, DEVOA Anatomical Pants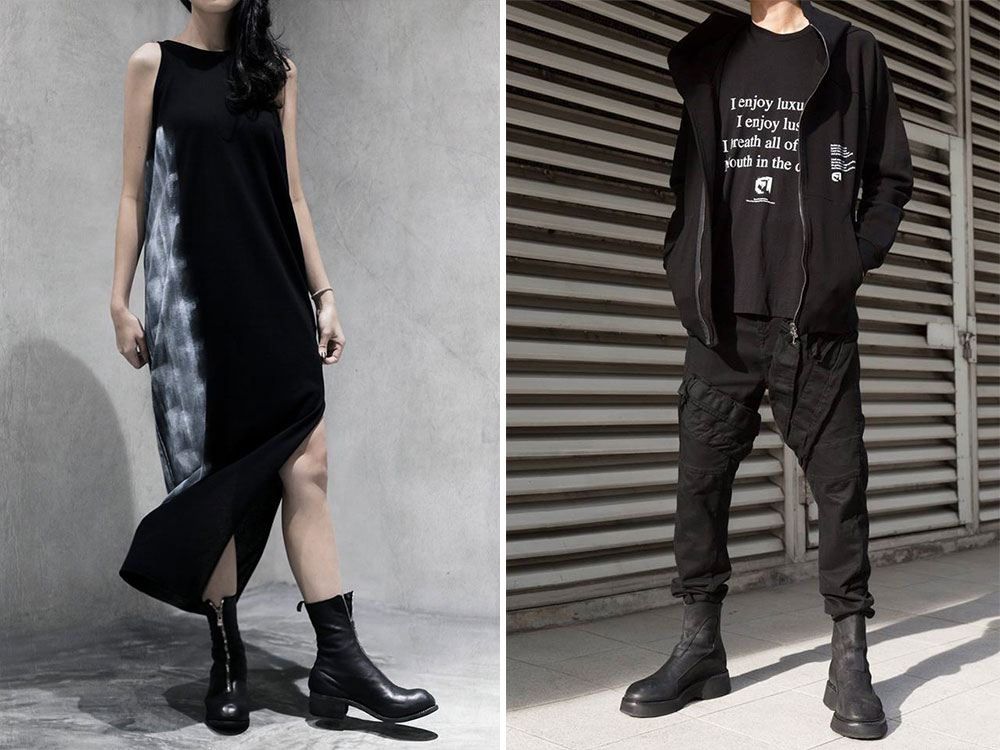 2. Add edge with some graphics
Graphic prints are an easy way to add dimension to a mash-up of gothic hues. Think simple, bold graphic details to break the monotony of an all-black ensemble.

- On her: Isabel Benenato Hand Painted Knit Long Dress

- Right: JUNLI Coat and Black Tee, DEVOA Anatomical Pants,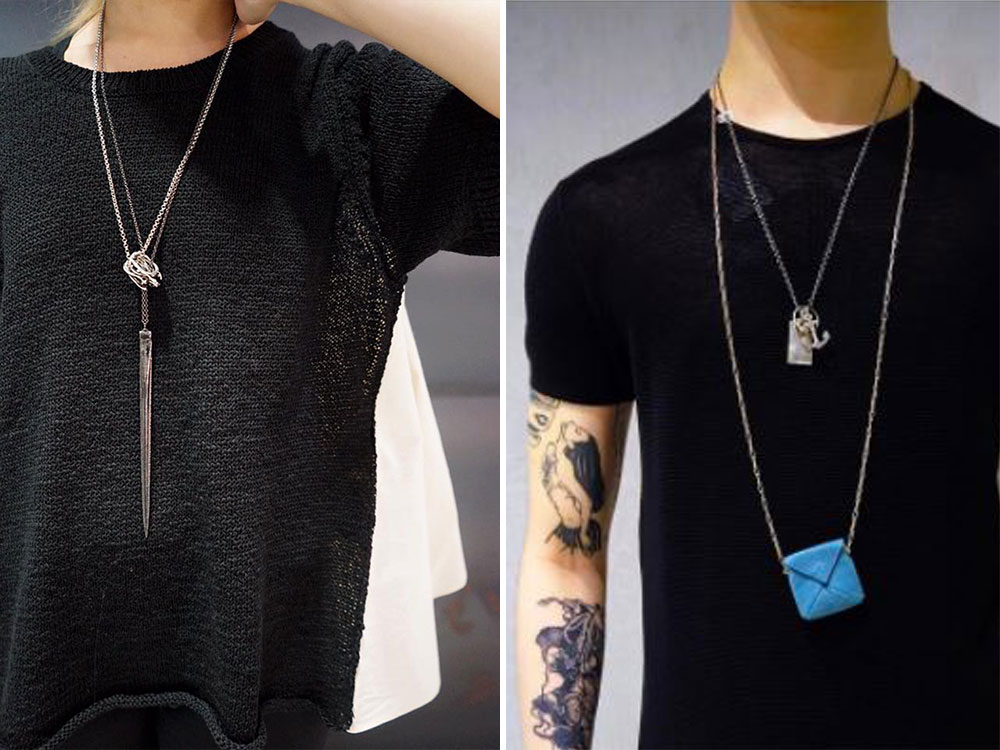 3. Accessorise!
Whether it's an eye-catching feather necklace or simple chain-link earrings, you'll be amazed at how the right accessories can make your entire look.

- Left: Stingray barb necklace by au revoir les filles

- Right: Werkstatt Mūnchen Anchor Necklace, m.a+'s Blue Envelope Necklace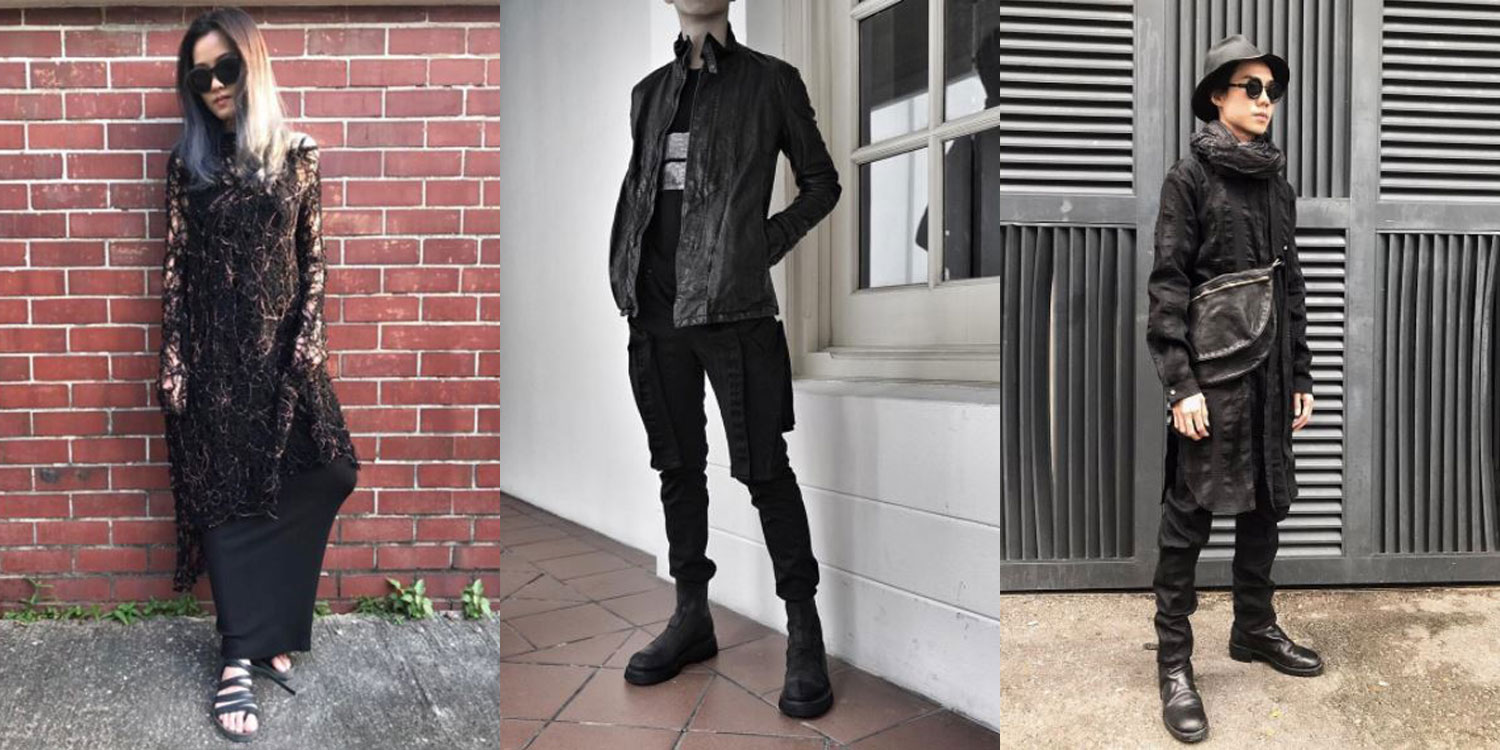 4. Play with textures
Brocade, velvet, suede, crochet, metallic, lace, silk, wool, leather… Mixing different textures and fabrics gives your looks added depth – so you can be channel your inner goth without sacrificing your sense of style.

- Left: Alessandra Marchi Net Dress and Isabel Benenato Ribbed Dress

- Middle: All by Julius, 16AW

- Right: Hat by Horisaki, Long Shirt, Pants, Scarf by Uma Wang, Q9 Sling Bag and Boots by Guidi.
Don't forget to check out L'armoire at #01-16 Mandarin Gallery, for more cool black on black looks.