5 Things You Didn't Know
About Bimba Y Lola
Founded in 2006, Bimba Y Lola continues to be one of the fastest growing labels in the world, despite recent industry shakeups. By the end of 2015, Bimba Y Lola had 210 stores across 17 countries and their expansion is far from over. They've set their eyes on entrenching themselves in France and the Middle East.

To celebrate Bimba Y Lola's 10th anniversary, we trawled through the archives of the brand to bring you five interesting facts you'd be surprised to know.
1. Who's behind the brand?
Bimba Y Lola is the brainchild of sisters Uxia and Maria Dominguez. But it's really not your fault if you didn't know the designers behind the label. The duo are so low-profiled that you'd be hard pressed to find an interview of them.
2. Famous lineage
If you think that surname sounds familiar, then you're probably a bona fide fashionista. Coming from a family of fashion industry heavyweights, Uxia and Maria are nieces of iconic Spanish fashion designer Adolfo Dominguez and daughters of Jesus Dominguez, founder of Sociedad Textil Lonia (STL). STL is a textile company that has produced brands such as Purificación García and CH Carolina Herrera. Under their father's tutelage, STL was where the sisters honed their aesthetic eyes. STL is also behind Carolina Herrera's secondary lifestyle label, CH Carolina Herrera.
3. What's in a name?
The sisters are huge dog lovers. So much so that they named their label after their dogs, two greyhounds named Bimba and Lola. Bet you didn't know that before they rebranded, their emblem for their label was in fact a greyhound.
4. You've probably been mispronouncing the label
Bimba Y Lola? WHY? You've probably been saying Bimba (Why) Lola and wondering what the 'Y' meant. Well, I've got news, you've been calling it wrong. After a rebranding exercise in 2014, the label was renamed Bimba Y Lola from the original Bimba&Lola. A nod to their Spanish heritage, the 'Y' in Bimba Y Lola actually means "and" in Spanish.

Now that you know, say it with me: Bimba eeeeeee Lola!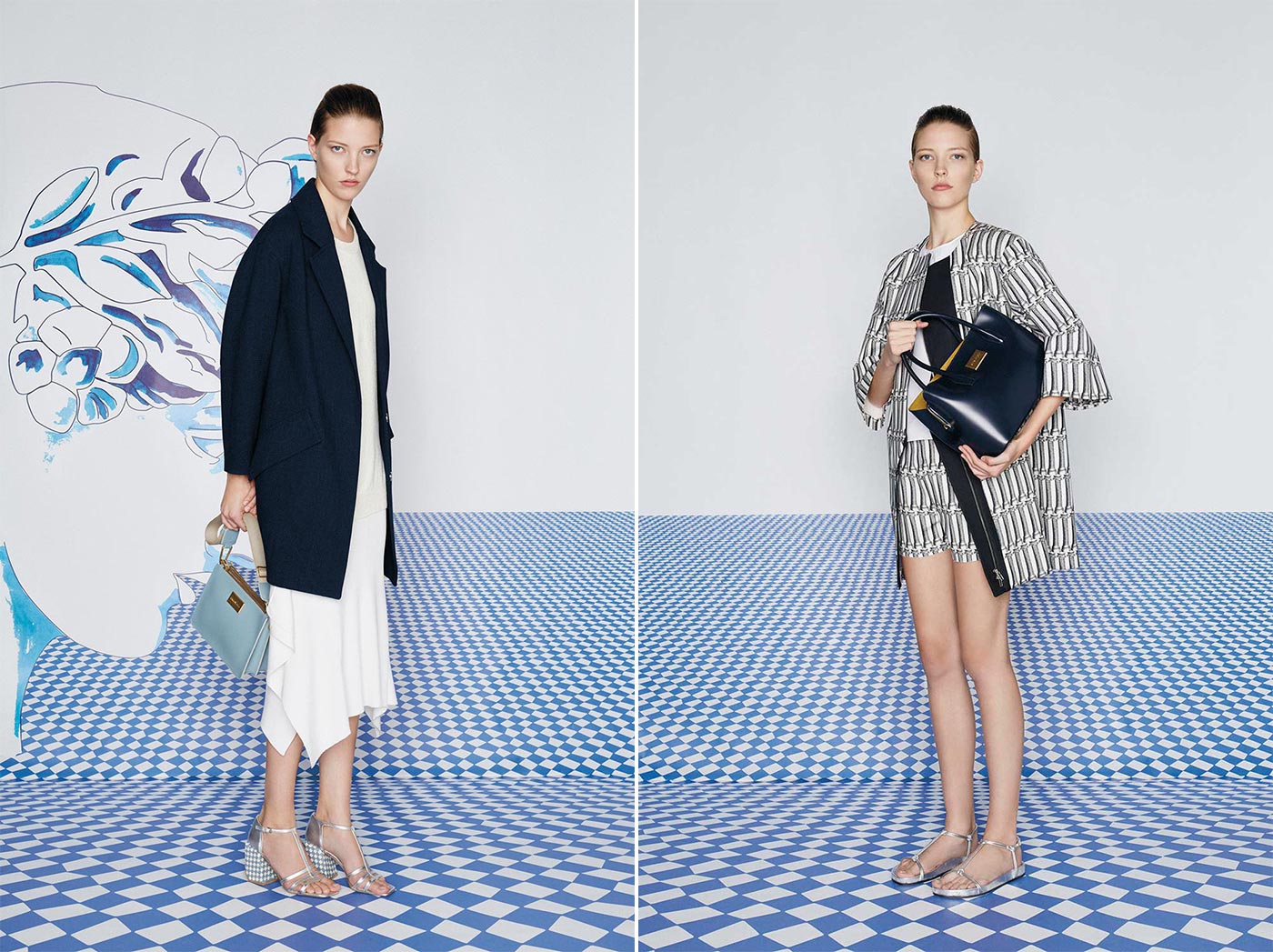 5. All prints are designed in-house
Known for their colourful and whimsical prints, Bimba Y Lola's prints are all created by their in-house designers who are all under the age of 30. Talk about young talent!

The amazing Spring/Summer 16 collection prints will take you on a mythical journey to Greece. Inspired by Greek mythology, the chic clean silhouettes and season-appropriate lightweight fabrics feature fantastical prints of Trojan horses, the lips of the Caryatides and iconic Greek landscapes.
Be prepared to be whisked away by the SS16 collection, now available at
Bimba Y Lola@Mandarin Gallery.