5 Minutes with Suisen Nakatani
Suisen Nakatani is an award-winning Japanese calligrapher who specialises in the art of Kokotsu-bun; the ancient Chinese hieroglyphic characters left on bones or tortoise carapaces and Kin-bun; those left on bronze vessels.

Suisen's works were displayed for the first time in Singapore in atomi, level 4 of Mandarin Gallery from 5 April to 31 May. We sat with Suisen to find out more about what she enjoys during her free time, as well as the meaning behind the art of calligraphy.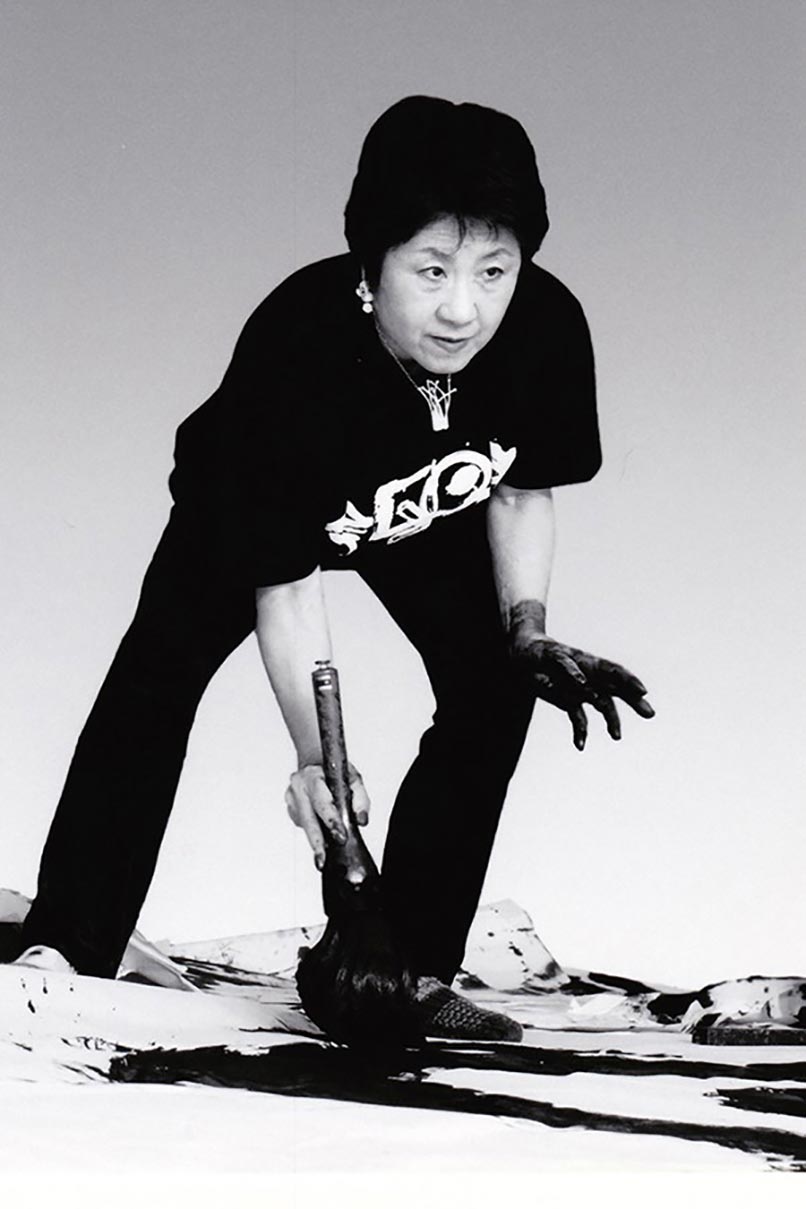 What does "Up & Down" mean?
The original meaning of Up&down (上下) in Kokotsu-bun is something that exists on and under your palm. It's very abstract. I interpret and express it as my existence in the universe. I exist in the center, and there's something surrounding me.
What is interesting about Kokotsu-bun?
Kokutsu-bun is the oldest ancient Chinese hieroglyphic characters, which were carved on animal's bones or tortoise carapaces. Each of them has meaning and were used for fortune telling.
Is this your first time in Singapore?
It will be my second visit to Singapore. My son's family lives here.
What do you think about Singapore?
There is a lot of passion in the Singapore air, which fuels my spark of imagination.
How do you express yourself through calligraphy?
Kokotsu-bun is just a motif. I only need three things to express myself: white paper, black ink and a brush. It might seem simple, but the strokes of the brush and its splashes are powerful storytellers.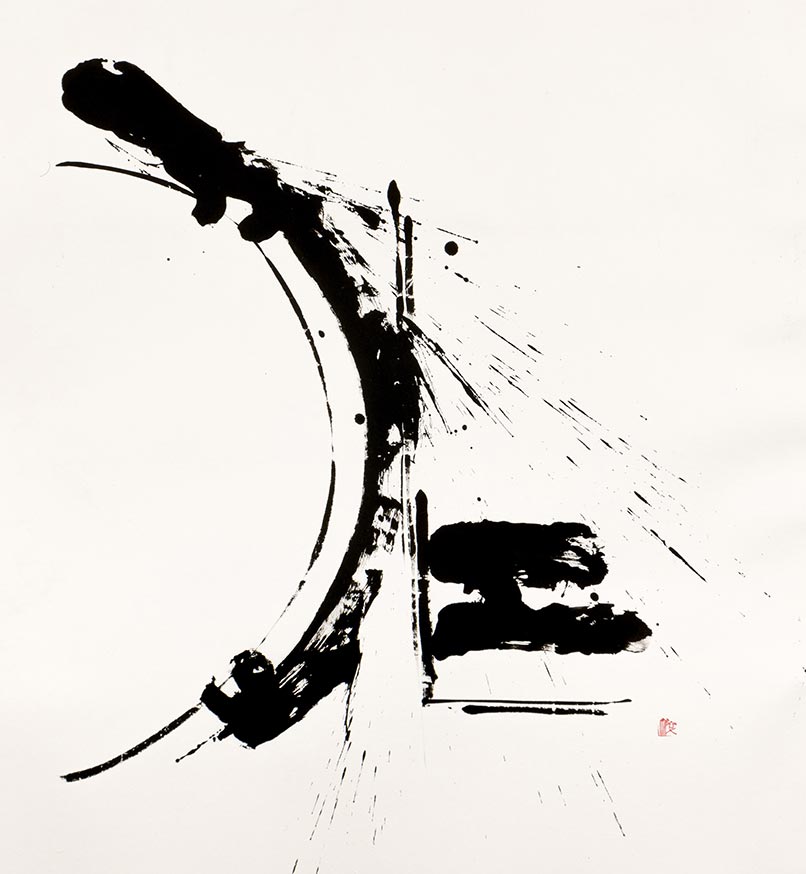 What inspired you to pick up calligraphy?
My mother. She was a calligrapher as well.
How did you get started in the art of calligraphy?
Growing up, I would help out in my mother's calligraphy classes.
What's your inspiration?
Kokutsu-bun. I started expressing my interpretation of Kobutsu-bun through my calligraphic works.
Tell us an interesting story behind one of your pieces?
When I was creating a very large work using two big brushes together, I clenched my jaw too strongly and cracked my tooth.

Calligraphy can be a hard physical work in some cases.
How is it like ollaborating with atomi?
I am excited to witness how natural products live harmoniously in the same space.
Does it embody what your art is about?
Most of atomi's articles are made of natural products, like trees, papers and cloths. I use Chinese paper and black ink for my works. Those are from nature too.
What does your home look like?
My house is in a residential area of Yokohama. I create my works and offer courses at my studio there.
Take us through what a day would be like for Suisen Nakatani?
I enjoy creating at my favorite Onsen hotel. I am constantly inspired by Nature.
What do you enjoy doing during your free time?
My day is divided into teaching courses in Yokohama and Tokyo, and creating new works. Whatever free time I have, I visit a cosy café in Ginza for coffee and cakes.
If you had a super power, what would it be?
I want to soar and go places to make my calligraphic mark on the world.